Christopher Lawrence & Synfonic – Gaia Principle hits #1 on Beatport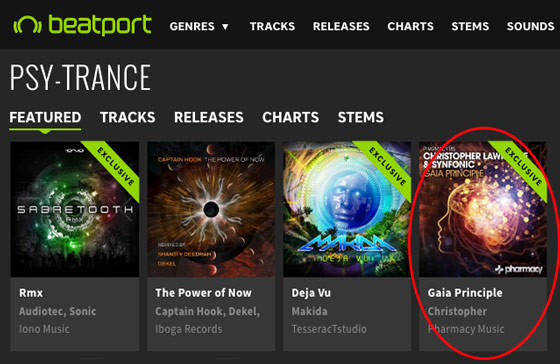 This is the one you have been waiting for – Gaia Principle, the inevitable collaboration between Christopher Lawrence and Synfonic which is currently #1 on Beatport's Psy-Trance Singles Chart and  a Featured Release on the Psy-Trance page.
The fact that they all live in Los Angeles made it that much easier. Synfonic have taken the trance world by storm with a relentless series of banging releases on Pharmacy Music and Lawrence is firing on all cylinders at the moment after his massive Dark Side mix compilation release last month which hit #1 on Beatport's Trance and Psy-Trance charts.
Played around the globe with the same fanatical response every time, Gaia Principle is a guaranteed crowd pleaser. A perfectly balanced rolling bassline and kick make this track hum right from the beginning. Multiple acid lines effortlessly weave in and out leading to the melodic breakdown with it's uplifting message of hope. The track drops back in with it's powerful groove and builds to a climax once more before easing the listener back to earth.
Early support in from Paul van Dyk, Alex MORPH, John Askew, Giuseppe Ottaviani, David Forbes, David Rust, DJ Feel, Manuel Le Saux and more.
Out exclusively on Beatport on July 2nd.
Available worldwide on July 16th.
25 June 2018 News