No Comment – Ooga (Christopher Lawrence Remix) cracks Beatport Top 3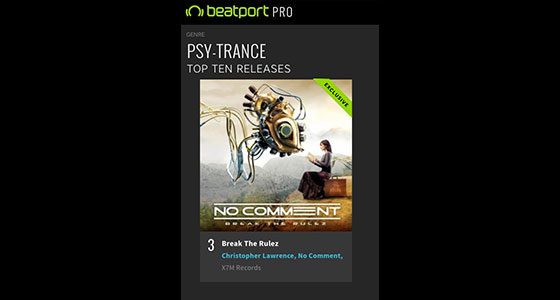 No Comment is the new project by: Omer Kadosh (Rizo) a.k.a Krunch, DarkSoho and Yaniv Gabay a.k.a Orpheus. Two known names in the psy trance scene who have been involved with music and production over fifteen years. After two years in the studio, the duo are releasing their debut album Break The Rulez which features eight incredible tracks including Ooga with a Christopher Lawrence remix. The album is a Featured  Banner Release on Beatport's Psy-Trance front page and is currently Top 3 on the Release chart with support from Paul van Dyk, Alex MORPH, Indecent Noise, Mark Sherry, Bjorn Akesson, DJ Feel, Giuseppe Ottaviani,  Maarten de Jong and Manuel Le Saux to name a few.
Wicked conga and bongo percussion over a rolling baseline gives Christopher Lawrence's remix a full on tribal vibe. The frenetic breakdown combined with the ooga chaka chanting creates the feeling of being dropped into a dark tribal ceremony. Ooga is all power – no filler!
Check out Ooga on Beatport.
4 December 2017 News