Rush Hour 025 – WMC + Antwerp is Burning Live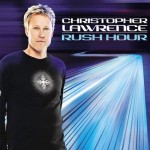 Published on: April 2010
'Live at Judgement Sunday' (WMC 2010)
'Live at Antwerp is Burning' (Belgium 2004) 
Back from the Winter Music Conference in Miami, where he played a record number of shows for 2010, including Judgement Sundays, AM Only's 'One Night Only', Nikki Beach and the IDMA's Afterparty, Christopher Lawrence presented a massive 'Rush Hour' in April 2010.
In the first hour, Christopher features his set live from Judgement Sundays at WMC. 
Christopher joined the line up of Judgement Sundays as it celebrated its 10th year of being Ibiza's busiest night with a special Miami WMC party featuring resident Judge Jules, Sean Tyas and Second Sun. Located at at La Folie D'Amour in South Beach, this was a fantastic night with industry A-listers and fans coming together to enjoy one of the best trance line ups of the Conference.
For the guest mix of this months Rush Hour, Christopher has dug into the vaults and found a rare live recording from the Belgian festival Antwerp Is Burning. 
Antwerp Is Burning was the largest youth event in Antwerp between 2000 and 2004. 
In 2004, Christopher Lawrence headlined the event along with Armin Van Buuren, Richie Hawtin, Sven Väth and DJ M.I.K.E. 
It was an unforgettable night which Christopher brings to you as a special mix presentation this month.

ARTIST / TITLE / LABEL
Setrise vs Kay Wilder / Poetry_Clash_(Steve_Birch_Remix) / SPX
Paste / Down On The Streets-Echotek Remix / Plusquam Records
Steve_Birch / Snozzle_Snout_(Steves_2010_re-edit_club_mix) / Spaced Out Recordings
Psynina / Octopus-Snow Scan-Original Mix / PsyNina Productions
Corona / Amore & Psyche / Solar Tech Records
Dual Core / Dirt / Planet BEN Records
Talamasca & XSI / Tribalagan-Polypheme Remix / Midijum Records
John 00 Fleming / Rasa Lila-Jay Selway Remix / JOOF Recordings
Sentience & Kristian
John_Askew / Bad_Apple_(Danny_Powers_Remix) / DISCOVER