Rush Hour 031 w/ guest Tazix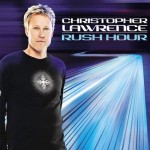 Published on: October 2010
Back from his recent tour of Argentina with shows at Pacha in Buenos Aires and Infierno in Cordoba, Christopher Lawrence has a fantastic two hours of trance lined up this month featuring new tracks by Nyquist, Skyloops, NDSA, Agnostic and two by Alternative Control.
Last month, Rush Hour hit an incredible benchmark with over 250,000 requests for our podcast. The shows downloads have increased steadily since it launched almost three years ago, but this year has seen a massive leap in requests. We are proud to say that underground trance remains a major force in electronic music and this is reflected by the popularity of shows such as Rush Hour, as well as label mate John "00" Flemings 'Global Trance Grooves' (which airs before Rush Hour each month onDI.fm).
This months special guest is Dennis Tran, better known as Tazix. As Vancouver's poster-boy for Trance, House, and Progressive it's no wonder that he always has people talking about his consistently party-rocking sets long after they're over. This driven performer has been spreading the sounds of bouncy progressive and groovy house across his fair city for some time and his musical passion can only be surpassed by his energy and charisma. When these traits come together for one of his sets, there can be only one way to describe his performance: infectious.
His career has seen him play sold-out shows across Canada and the U.S. Working hand-in-hand with Twisted Productions and Cargo Events has long earned him the respect and admiration of the Vancouver club scene and his positive attitude has earned the respect of promoters across the board. He's played alongside the industry's finest, Armin Van Buuren, Paul Oakenfold, Ferry Corsten, Paul Van Dyk, Roger Sanchez, Benny Benassi, Fedde Le Grand, Pete Tong, Tall Paul, Johan Gielen and John '00' Flemming to name a few.
Tazix has also released multiple compilation CDs for Twisted and Heineken and his mixes have been played internationally on recognized radio shows like Lisa Lashes' Lashed Digital and Johan Gielen's In the Mix. Tazix has also released remixes for Talla 2XLC's "No in Between", collaborations with Canadian producers Digital Over (Total Digital Recordings) and Titus1 (AVA Recordings), and the solo production "Game On" have been well-received in Canada and are making the rounds with top DJs the world over.
For more info:
http://www.myspace.com/tazixofficial
HOUR ONE: CHRISTOPHER LAWRENCE
Nyquist / Nasturro-Original Mix / Iboga Records
Ndsa / Sneaky Bastard-Save The Robot Remix / City Lights Music
Agnostic / Beyond The Sky-Original Mix / Icarus Creations
The_Antidote / Welcome / Neurobiotic Records
Alternative Control / Take No Hook / Dacru Records
Hyperceptiohm / Technotrance / PsyTropic Records
SRange / Larger Plan-Predators Remix / GOA Records
Frost Raven / Body Snatcher / Geomagnetic
Skyloops / Another_World / Trance Lab Argentina
Alternative Control_feat. Marco Ljujic_and_Ernest Velc / Rising Dawn / Dacru Records
Bushwacker / Bushwacker_(Innersphere Remix) / Skunk_Records
HOUR TWO: TAZIX
Ananda Shake / Scarface
PsySpam vs Volcano / Alter Bas
liquid_soul / devotion (protoculture rmx)
Perplex Feat. Michele Adamson / Girls Love Djs (Electro Sun Rmx)
Space Cat / Day Breaks (DNA Rmx)
Yinon Yahel feat. Maya / Bringing You Home (Indra Rmx)
Bizzare Contact Vs. Electro Sun Feat. Gady / Step By Step
Outsiders / Remove Before Flight
Dirty Diamonds / Koppenhagen Syndrom
Deadmau5 / Ghosts 'N' Stuff (SynSUN Remix)
jiser / lets_dance feat mycel
Indra Feat. Shukes / The End