Rush Hour 032 w/ guest Reaky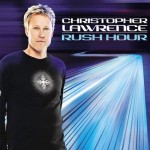 Published on: November 2010
Continuing with his 'Rush Hour International Tour', Christopher Lawrence touched down in cities from Fort Lauderdale, Baltimore and San Diego to Portland and San DIego over the past few weeks, with Edmonton, Seattle, Las Vegas, Raleigh and more cities coming up this month. Christopher has a great show lined up this month with new tracks from Insert Name, Etic, Interactive Noise, Biotronic Project, Gordon Coutts, Ian_Booth, FeI_Fei, Nick Sentience and Diagnostic.
HIs special guest this month is Reaky from Slovenia. Reaky began producing music at sixteen years of age. He began DJing in 2000 and by 2002 Reaky was booked in clubs all over Slovenia. Later that year Reaky founded Techno Jugend Organization and became a resident on »Confusion« party series in club ŠTUK in Maribor. From 2003 till 2005 Reaky was a co-promoter of a very successful Mature Minds parties. The year 2004 was very busy for Reaky, he was playing almost every weekend in almost every Slovenian club and also abroad in neighbouring countries becoming one of the most booked techno DJs in Slovenia at that time. In 2005 Reaky released his first single »Fseko« on Omega Audio Recordings. By the end of the year he also entered the »Dr.Motte – Open your mind« remix contest (www.praxxiz.de) and won the 1st place.
In 2006 Reaky started again organizing the »Euphoria« parties, which became one of the hottest events in Maribor. The year 2007 came and after 8 years of producing Reaky was finally satisfied with the sound quality of most of his newest tracks, so releases started coming out more often. He also established his own label »Penetration Nation Records« together with his friend, dj & producer Mark Ankh. By the end of the year 2008 Reaky has already released his driving techno tracks and remixes on labels like Penetration Nation, Omega Audio, Yin Yang, Insane Life, Analog Mode, Propulsion, Standbite Music, Emphatic, Soul Access, DJ Special Needs, Ambig, Sound Evolution, Drakos, Techment, Keep On Techno, Invalid Error, TMM… Most of his releases were very successful, constantly dominating top places of many techno charts and played by the biggest techno and trance DJs on the planet. One of the 2008 successes was also appearance of Reaky's track »Absinthe party« on FIRE IT UP mixed CD compilation by superstar Eddie Halliwell, joining the names like Armin Van Buuren, Sander Van Doorn, Chris Liebing and others on this CD. Year 2009 was the busiest so far. Performing all over Europe, releasing tracks and remixes on the best techno and tech-trance labels, constantly being on top of the leading techno charts, appearing in dj sets, radio shows and CD compilations of the world's biggest DJs…
After all these years of hard work Reaky has become internationaly recognised by his unique driving techno tunes. Instead of being seduced by new trends in the electronic music scene as most of the electronic artists in the world, Reaky maintains his own unique style and he is still even improving it. His primary goal in life is to continue with creating top quality music, contribute to electronic music development and to make the crowd go crazy with his driving and energetic tracks all around the planet.
For more info:
http://www.myspace.com/reaky?
HOUR ONE: CHRISTOPHER LAWRENCE
Insert Name / Identity / J00F
Etic / Statistics-Ompshere Remix / Digital Nature
Interactive Noise / Dirty / Planet BEN Records
Biotronic Project / Nuke-em_Mode / EML Recordings
Gordon Coutts / Optimus / Fraction Records
Ian Booth / The_Gold_Rush / Discover Dark
FeI Fei / Semi-Automatic / Feided
Nick Sentience / Kinetic / Armada Music
Diagnostic / Manifest_Your_Dreams / Polena
Dave Clark Presents RED 2 / Wisdom to the Wise-Segma Remix / Re-Load
HOUR TWO: REAKY
Jerome Isma-Ae & Daniel Portman / Flashing Lights – Reaky's Intro Edit / PinkStar Records
Too Many Artists / Search For The Secret Times (Reaky's Multi Mashup)
Chris & Matt Kidd / Passenger (Tech Mix) / Discover Dark
CJ Bolland / The Prophet (Mark Sherry & James Allan's 'Act of God' remix)
Justice / We Are Friends (Chris Moody Mix)
Fei-Fei / Daksa (Reaky's Real Techno Mix) / [Feided]
Pedro Delgardo vs. Reaky / Eskylator (Reaky Mix) / Discover Dark
Mr. Pit / Low Altitude / Coldharbour Recordings
Bryan Kearney Pres. Karney / I've Had My Fun (Sneijder Remix) / Kearnage
Marc Simz / Forbidden City / In Trance We Trust?
SHM vs. JOC vs. EB / One Thrill (Reaky Mashup)
Umek / OMGWTF / 1605
Thermo / Crusty Funk / Funk Me
Aitor Ronda / Pagando Mi Cumpleanos / Funk Me
Too Many Artists / Da Beat Kicks (Reaky Bootleg)
?Jason Grey / Invasion / Crossing Over Records?
Dereck Recay / Inside Out / Flux Delux?
MinacoN / Axxess / Virus Audio