Rush Hour 033 + Live in Macedonia Set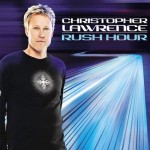 Published on: December 2010
In the midst of a massive Asian tour including dates in Mumbai, Calcutta, Bangalore, Bangkok, Pattaya, Taipei and more.. Christopher Lawrence delivers a slamming back to back two hours of trance this month featuring new tracks by Michal_Poliak, Dark Electric, Brainchild, Solaris Vibe, Avalon feat. Mr Peculiar, Point Zero, Hopeku, Hyperion, Sascha Dolliver and Sherano_G along with Christopher's new single 'A Little Rush' feat. Suzie del Vecchio.
Following the response to Christopher's April 2010 episode of Rush Hour which featured a live set from his private archives and which smashed our all time records for downloads, Christopher Lawrence has again opened up the vault and released a second live set from 2004.
This months set is live from Macedonia, where Christopher played his first ever show in the country in April 2004. This show put his name firmly on the Macedonian dance map!
It was an unforgettable night which Christopher brings to you as a special mix presentation this month.
HOUR ONE: CHRISTOPHER LAWRENCE
Michal_Poliak / Siberia_(Eddie_Sender_Remix) / MOSP Recordings
Dark_Electric / Brkn_(Matt_Lavars_remix) / Electric
Brainchild / Symmetry (Victor Dinaire & Bissen Remix) / CDR
Solaris Vibe / The Sniper-Etic Remix / Digital Nature
Avalon_feat_Mr_Peculiar / Aggressive_Progressive / Digital Nature
Point Zero / One Year After / El Nino
Hopeku / Kylometers / JOOF Recordings
Hyperion / Hyaluron / Amplitude
Hyperion / Four_Faces / Amplitude
Sascha_Dolliver and Sherano_G / Raindrops_Falling / Expand Digital
Christopher Lawrence Featuring Suzie Del Vecchio / A Little Rush / Curvve Recordings
HOUR TWO: CHRISTOPHER LAWRENCE – LIVE IN MACEDONIA (2004)
The Carbon Community / Check Is In The Mail / Bless
Christopher Lawrence / Genesis / Pharmacy Music
Christopher Lawrence / Hot Rod / Pharmacy Music
Christopher Lawrence / Saboteur / Pharmacy Music
Descent & Nicholas Bennison / Revention / Propulsion
Flemming & Lawrence / Untitled / CD-R
Nicholas Bennison / Absorb / CD-R
Orion / Organic / Solstice
GMS vs The Antidote / Mad Eclipse / Solstice
Son Kite / On Air / Digital Structure
Sub6 / Ra He' Ya / CD-R