Rush Hour 036 w/ guest Talla 2XLC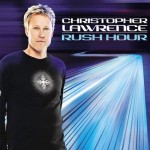 Published on: March 2011
Christopher Lawrence returns to the airwaves with another massive installment of Rush Hour. "America's Top Trance DJ" has been production overdrive, taking almost two months off touring to complete his third artist album. He has five new singles including The Seeker and Rock It lined up ready to, as well as upcoming remixes for LMFAO, Lords of Acid, Reaky and Talla 2XLC, who is this months guest on Rush Hour.
Christopher Lawrence and Talla recently toured Thailand together, including the Zoom Festival in Pattaya. They join together again for this special episode of Rush Hour.
Having had well over 100 releases, collaborations and compilations to his name, Talla is and will forever be considered an icon in the electronic music community. He has held residencies all over the world, including some of the biggest music festivals, dance brands and venues. He is also recognized for starting one of the first ever all electronic music dance clubs in the world, "Technoclub", which is accredited to launching the careers of some of today's biggest names. Artists such as Sven Väth, Paul Van Dyk, Carl Cox, Laurent Garnier, Tiësto, Jam & Spoon and Taucher all made their mark here at Talla's 'Technoclub'.
Over his long standing career, Talla 2XLC's productions, remixes and compilations are well into the hundreds and at one point was running 8 labels out of his home base, Germany. This impressive list of earth shattering productions also include the critically acclaimed "Can you feel the Silence" which charted on the no.14 spot on the German Top 100 Sales Charts. His most recent production "No In Between" has taken the dance music industry by storm again. After racing through the hands of PVD, Armin, Ferry Corsten, Above and Beyond etc.
Talla's labels "Suck me Plasma" and "Tetsuo" are renowned worldwide for their heart pounding, bass kicking dance sounds and have inspired artists and DJ's around the globe. Through these vehicles, Talla paved the way for today's group of Trance superstars of which Talla surely belongs. Talla is a true believer of our worldwide movement of dance music, someone with clarity of vision and passion for his trade, take a look at the "world through his eyes" and see what the future of Trance has in store. For more info: http://www.talla2xlc.com/
Hour One: Christopher Lawrence
Interactive Noise / Dont Kik No Line (Xanho remix) / Planet Ben
Bjorn AKESSON / Painting Pyramids / Future Sound of Egypt
Hypnotic Head / Tribal Nice (Gordon Coutts remix) / Stampgevaar Digital
Psysex / LSdance -Loud Remix / Nano Records
Gaiatech / Find Your Mind-Live Version / 2 Side Records
Excentric vs MvDJ presents ED Live / The Innocent / Expand Digital
Talamasca XSI / Tribalagan-Polypheme Remix / Planet BEN Records
Liftshift / Ritual Energy-Original Mix / Neurobiotic Records
Psysun vs Ares / Psychedelic Energy (LowFilter remix) / Speedsound
Twister 2 (Mark Shimmon & Bernie Hurst) / Twisted / Decipher
Hour Two: Talla 2XLC
Felix da Housecat / Thee Nese Djouma Projesi / Zaman
David Forbes & Alan Nimmo / Galapagos
Cirez D. / Full stop
W&W / Impact
Existone – presents E1 / Electric sundown
Mike Koglin / Sunstar
Simone de Caro / Artik – Angy Kore remix
Thomas Keller / Purple blizzard
Pobsky / Dark Cloud
Pryda / Illusions