Rush Hour 037 (Three Year Anniversary) w/ guest Christopher Allen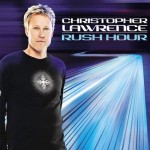 Published on: April 2011
This month is a very special event… the Three Year Anniversary of Rush Hour featuring a special guest mix by the winner of our DJ Mix Contest. We received hundreds of entries and been wowed by the quality of talent out there.
But there could only be one winner.. and that was Christopher Allen of Riverside CA, USA who turned in an outstanding mix which is featured on this months show! For more info on Christopher Allen – http://www.facebook.com/christopherallenrink
Contest runners up were J. Michael Kober (Billings MT, USA), DJ Unity from Portugal and Damian Murillo (Riverside CA, USA). Christopher will also feature their mixes on the show over the coming months.
Also this month, Christopher Lawrence's "Live at Beyond Wonderland" mix which was recorded at the festival in Southern California in March. The event was sold out with attendance at 45,000 people and we can tell you that Christopher Lawrence truly rocked the trance stage!
We also announce the winner of our listeners favorite guest mix from the past three years as voted for in our online poll.
Also, joining us this month are some very special surprise guests who drop by to wish Christopher a happy anniversary. There will also be some surprise giveaways…
So many exciting things happening on this months episode of Rush Hour so be sure to tune in!
HOUR ONE: CHRISTOPHER LAWRENCE
A.S.Y.S. / Bassturbation / Fe-Records
XSI / Once Again / Phantasm Records
Numb vs Botanica / Seven Eleven
Bjorn Akesson / Painting Pyramids / Future Sound of Egypt
Christopher Lawrence / Faith In The Future / Pharmacy Music
Luca Antolini / Poison-Original_Extended_Mix / United Styles
Christopher Lawrence Present Sean J Morris / Rock It / Pharmacy Music
Christopher Lawrence / Untitled / Pharmacy Music
Jonathan Allyn / Daybreakers / Pharmacy Music
Excentric vs MvDJ presents ED Live / The Innocent / Expand Digital
Hopeku / Kylometers
HOUR TWO: CHRISTOPHER ALLEN
Pedro Delgardo vs Reaky / Eskylator (Reaky Remix) / Discover Dark
Jonathan Allyn / Fracture / Pharmacy Music
Excentric vs. MvDJ / The Innocent / Expand Digital
Liftshift / Full Cycle / Neuribiotic Records
Liam Wilson / Reflektion (Tech Mix) / Amplified Digital
Igness / Sonar (Ted O'Shay Remix) / Fidget Factory Records
Mallorca Lee / Dortmund 95 / MLXL
Waio & Freakulizer / Bass Speaking / Solar Tech Records
Sinerider & Neuroplasm / Cross Pollination / Catalyst Records
Liam Wilson / Reon (Nick Sentience Remix) / Goodgreef Digital