Rush Hour 038 w/ guest J Michael Kober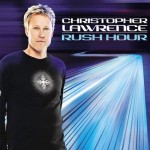 Published on: May 2011
Having celebrated a massive three years of Rush Hour last month,we move forward into our fourth year with two hours of high energy trance.
Christopher Lawrence has been busy in the studio finishing up remixes for LMFAO and Lords of Acid, but he's still found time to unearth some amazing new tracks by Hedflux, Nick Rowland, Switch, House of Tek and Fei Fei for this months show.
This months guest mix comes from J. Michael Kober, who was the first runner up in our Rush Hour DJ Mix Contest last month. 
Montana is probably one of the last places you'd think of when it comes to a cutting-edge electronic music scene, and for good reason.  With its empty plains, vast mountains, brutal winters and Old West authenticity, Montana is better suited for cattle ranching than trendy nightlife.  Breaking away from the cowboy stereotype comes J. Michael Kober, a relative newcomer to the scene.  Having grown frustrated with the overground, commercial Pop direction Trance was taking in 2007, he decided to dive into the world of music production.  Over the course of the next few years,  J. Michael familiarized himself with the technology and techniques that would eventually allow him to develop his sound: a blend of Progressive, Tech and Psy Trance with a focus on deep, dark, aggressive rhythms.
A demo sent to JOOF Recordings in early 2010 caught the attention of John 00 Fleming, who featured it as the track of the month on his radio show and promptly signed it to his label, enlisting Rush Hour stalwart Magnus for the remix.  The original mix was later featured on the first volume of the JOOF DJ Sessions series.  Since then, J. Michael has been honing his craft and stepping up his productions.  April 2011 saw his 2nd release, "Clear Form", as the debut EP on the newly formed JOOF V.2 label.  Forthcoming releases include remixes of both a new Timewave single and a track from John 00 Fleming's debut artist album.
Kober's DJ career began in 2009 with a  residency on Sense.FM.  "The Essential Edge" aired for over a year before he cancelled it due to creative differences.  The past 10 months have shown a remarkable boom in interest for electronic music in his hometown of Billings.  J. Michael has been very supportive in developing the local scene, working with promoters, owners and other DJ's, helping gain awareness of a style of music that's new to the area.  While Electro and Dubstep are the most popular genres locally, Kober uses the different events and club nights to explore other electronic styles, including Progressive House, Breaks and Drum & Bass. 
As for the future, J. Michael Kober plans to continue learning the nuances of music production and DJing while delivering proper, serious Trance untainted by the mainstream.
For more info: www.facebook.com/jmichaelkober
HOUR ONE: CHRISTOPHER LAWRENCE
Hedflux / Revolve (Original Mix) / Broken Robot Records
Nick Rowland / Monolith / Crashing Waves
Switch / Thumbs Up / Phantasm
House of Tek / Devotion / Electrik Shandy
Fei Fei / Fire Complex / Feided
Audio Form / A Doof Thing / Ovnimoon
Ian Buff / Steam-Dark Mix / Flux Delux
Crystall / Psycho Integrator / 247 Records
Batusim / Tryambakah (feat MC Chelabah) / B.A.B.A.
DJ Merlyn / Wales / Tracid Traxxx
SOUNDCLOUD: HOUR TWO (GUEST MIX)