Rush Hour 039 w/ guest Sean J Morris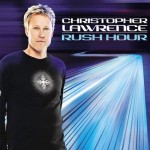 Published on: June 2011
Gearing up for huge summer of festival and club dates which kicks off with Electric Daisy Carnival in Las Vegas, Christopher Lawrence puts Rush Hour into overdrive this month with a massive show featuring new tracks from Fei-Fei, Nimos, Anna Lee, Mike Koglin & Corderoy, Ian Buff and Nathan Profitt.
This month's episode of Rush Hour also features a guest mix from Pharmacy Music's Sean J Morris who has emerged as one of Los Angeles' hottest trance producers. 
Sean collaborated with Christopher Lawrence on "Rock It", the new single on Pharmacy Music out exclusively on Beatport which will feature on this month's episode of Rush Hour. Sean also recently played back to back with Christopher Lawrence at Posh Nightclub in Las Vegas at a Pharmacy Music label showcase.
Sean's productions have been signed to top labels including Pharmacy, JOOF, 405, Nucleuz, Label Worx, Bonzai, Spaced Out Recordings, and Moist Music and his releases consistently make the charts on the leading dance music retail sites including Beatport and Trackitdown.
Sean's music has been played at the world's leading music festivals including Creamfields, Coachella, Macau EDM, Ultra Music Festival, and Electric Daisy Carnival for crowds reaching up to 65,000 people. 
DJ support for his music comes from top artists such as Christopher Lawrence, John "00" Fleming, John Askew, Activa, Paul Trainer, M.I.K.E, Fred Numf, Neil Moore, Manuel Le Saux, Graham Gold, and Protoculture. Sean has had radio airplay around the world on shows including Dance DP Radio, Dance Radio Global, ELECTRA Radio, Heaven's Gate Radio with Alex MORPH and Woody Van Eyden and Neil Moore, Solaris International with Solarstone and John "00" Fleming's Global Trance Grooves Radio Broadcast. 
Beyond the dancefloor Sean's music has been heard in multiple feature films, television commercials, home video trailers, and television episodes. In 2008 Sean scored the EMMY Award winning documentary "Dream No Little Dream," and was subsequently praised by the films director Greg Mellott who said, "a huge part of that win was Sean's music and the emotion that it created." Sean has also worked closely with Hollywood legends including Academy Award winning producer Gray Frederickson ("The Godfather" trilogy, "Apocalypse Now"), writing music for many of his recent films.
2011 is shaping up to be a great year for Sean J Morris. His upcoming summer releases of "Rock It," with Christopher Lawrence and a banging EP on 405 Recordings are guaranteed to turn some heads. Sean is also collaborating with Jonathan Allyn on multiple new tracks and doing remixes for 405 and the techno legend, Reaky.
For more info: www.seanjmorris.com
HOUR ONE: CHRISTOPHER LAWRENCE
Fido X / Eternal Life
Cosmithex / The Portal / JOOF
Fei-Fei / Mosh_Pit_(Original_Mix) / FEIDED
William_Daniel / Type R (Will Atkinson remix) / Borderline
Mike Koglin & Corderoy / Metronomic (John Askew Edit) / Discover
Ian Buff / Steam (Dark Mix) / Dlux Delux
Nathan Profitt / Identity /(Aggressive Mix) / Prophetic
Hyper Noise / Samsara / Zero Gravity
Nimos / Psy Weather / Skykey
Nimos / Invisible Surface / Skykey
Anna Lee / New Hope (Damian Wasse Remix) / Pure Magic Recordings Network / I Think I Love You / Novamute