Rush Hour 040 w/ guests Fergie & Sadrian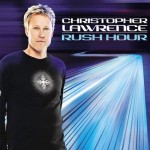 Published on: July 2011
July is hotting up as one of the biggest months of the summer as Christopher Lawrence hits the  US festival and club circuit including the Boonstock Festival and Underground Sound 7, plus the inaugural Pharmacy Music night at Avalon Hollywood!
On the production front, Christopher's remix of LMFAO's "Party Rock Anthem" has blown up, climbing to the top of the iTunes dance charts and  with support in from some of the worlds top jocks and radio stations!
This months guest mix comes from Fergie & Sadrian comprises Fernando Picciano and Adrian Sartore. These two producers are based in Buenos Aires and influenced by the Uplifting trance & tech trance sound of producers such as Simon Patterson, Christopher Lawrence, Bryan Kearney, John Askew, Activa and Reaky.
The duo met in mid-2009 and produced their first release "Voyage". The track was released by Soviet Recording and supported by Suzy Solar, Christopher Lawrence, Bart Claessen and many more.
Busy in the studio in 2010, they produced two outstanding remixes "Flash Fire" by Trancelicious and "Try" by Roger Antux. The duo also released their first EP, which is called "Trance Traffic Ahead". Fergie & Sadrian currently doing a collaboration with fellow singer Tartarus and Michelle Hutcheson titled "Beyond the Rainbow".
Other projects include production in conjunction with Tartarus and Jan Johnston, plus remixes of the tracks "Define Love" and "Somethings Missing".

In June 2011 Fergie & Sadrian released a new EP on Pharmacy Music, which comprises the tracks "Musulman T" & "Understand Nothing". Support in by everyone from Activa, Binary Finary, Jonathan Allyn, Magnus, Manuel Le Saux, Paul Trainer and more. 
For more information:
http://es-es.facebook.com/pages/Fergie-Sadrian/146183169833

HOUR ONE: CHRISTOPHER LAWRENCE
Criag Bradley / Amber Sky (House Of Tek Remix) / Electrik Shandy Recordings
Michael_Dow / Desert Storm-Original_Mix / Slinky
William Daniel / Type R (Will Atkinson remix) / Borderline
Detune / Mad Hatter / Dub Tech Recordings Germany
Lisa Lashes / Numero_Uno-Indecent Noise (AcidFest Remix) / Discover Dark
Aladdin / Jagna / Zero Gravity Spain
Nimos / Time Creation / Skykey
Dual Logic & Hyper Noise / Changes / Zero Gravity Spain
Psynina / Dark Side (Psynina remix) / Psynina Productions
Joshua Ryan / Pistolwhip / Fragrant