Rush Hour 041 w/ guest DJ Unity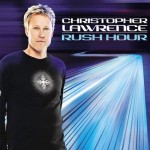 Published on: August 2011
With summer in full swing and Christopher Lawrence off to WEMF in Toronto, Crossfest in Bolivia and Burning Man Festival in the USA this month, things are getting hot on the dancefloor. Also in the studio, Christopher is close to completing his third artist album, plus fresh off a series of sell out Pharmacy Club nights on the West Coast, Christopher will mix the debut installment in the new Pharmacy Music mix compilation series.
This months show features Christopher Lawrence's upcoming single Tremor on Pharmacy Music, plus new two new tracks from artists Pop Art and D Tek, plus Acid Lizard, Liam Shy, Two Faces, Ovnimoon, Psysun and JK Technikal.
This month's guest mix comes from DJ Unity of Brazil. DJ Unity was the second runner up in the Rush Hour three year anniversary guest mix contest. 
Christopher Lawrence comments "I really like the way DJ Unity builds his mix. Good track selection and programming".
For more information on DJ Unity:
http://www.facebook.com/pages/DJ-Unity/142886809074730
HOUR ONE: CHRISTOPHER LAWRENCE
Pop Art / Declaration Of A Nation / All Records
Pop Art / Crisp & Shout / All Records
Acid Lizard / Smells Like Morning / Speedsound
Liam Shy / Feel It / Geomagnetic
D Tek / Reflections / Maia Records
D Tek / World Of Illusions / Maia Records
Two Faces / No Warning / Speedsound
Ovnimoon / Galactic Mantra (feat Via Axis ItomLab – Ovnimoon 2011 remix) / Ovnimoon
Psysun / R-Active / Speedsound
JK Technikal / We're Under Attack / Tornado Trax
Christopher Lawrence / Tremor / Pharmacy Music