Rush Hour 042 w/ guest Jonathan Allyn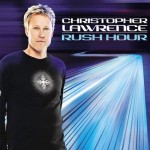 Published on: September 2011
This month's episode of Rush Hour comes to you live from the United Kingdom where Christopher Lawrence played the Gallery at Ministry of Sound in London, then J00F Editions with label mate and production partner John 00 Fleming in Brighton. These dates follow Bolivia in South America and of course, the massive Burning Man festival in the Nevada desert where Christopher Lawrence rocked Opulent Temple's legendary White Party along with Infected Mushroom.
This month's guest mix comes from Christopher's label Pharmacy Music. Jonathan Allyn is a name which needs no introduction to fans of quality underground trance. Jonathan's newest single on Pharmacy Music has just hit #4 on the Trackitdown trance Top 100 charts, and he also just played alongside Christopher at the sold out Pharmacy Music night at Avalon Hollywood in Los Angeles where he took the crowd by storm!
As one of the nations fastest up and coming artists, Jonathan has been recognized in DJ Mag's 2009 prestigious Top 100 poll as Christopher Lawrence's sole "Breakthrough DJ/Producer for 2009". His productions continue to be featured and charted around the Globe on many of the worlds top radio shows including multiple features on Above & Beyond's, "Trance Around the World", Matt Darey's "Nocturnal Radio", Christopher Lawrence's "Rush Hour" and many more.
As a producer, Jonathan has released music on many of the world's top record labels including Armada, AVA, Baroque Records, Pharmacy and Hook Recordings. He has worked exclusively with Anjunabeats "Jaytech"on Andy Moor's AVA, has become a top 10 selling artist on Beatport and Track it Down, been featured on over 10 Armada compilations and with production support by the likes of Judge Jules, Sean Tyas, Above & Beyond, Christopher Lawrence, Marcus Schossow, Andy Moor, M.I.K.E, Aly & Fila, Ronski Speed, Lee Haslam and many more of the worlds A-Listers his releases continue to be a staple for many of the worlds Top DJ's.
For more info:
http://www.facebook.com/jonathanallyn
HOUR ONE: CHRISTOPHER LAWRENCE
Sied Van Riel / Bubble Blower-Original Mix / Reset Records (NL)
Paul Miller Vs Ronald De Foe / Prozac-Original Mix / Music En Route
Jase Thirlwall / Cupcake-Original Mix / Detox Records
Aly Fila / Sandgroper-Bryan Kearney's Beyond The Mind Remix / Armada
Sean J Morris / Driver
James Allan & Kevin Aitken / Killswitch-Original Mix / Infected Afterdark
Mr Peculiar / Final Transmission / Nano
SRange / Ten 4 Original Mix / Synergetic Records
Krama / Vir Mortalis / Plusquam
Man With No Name / Teleport-Nick Sentience Remix / Perfecto Fluoro
Psysex / The Clone-Original Mix / Maia Records