Rush Hour 044 w/ guest Damian Murillo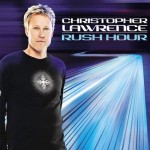 Published on: November 2011
Christopher Lawrence crashes into November as he gears up for Creamfields in Buenos Aires, a city which he describes as his "home away from home". Christopher's tough techno trance has found huge and loyal fan base in Argentina where he regularly plays events from SAMC to Pacha and of course, Creamfields. We will present the first hour of Christopher's set from Creamfields next month on Rush Hour.
Also in November, Christopher returned to Medellin, Colombia as well as Washington DC where he played the cities largest indoor festival – Fall Massive!
This months episode features some of the biggest and best tracks from Christopher Lawrence which rocked the dancefloor this month. Featuring new tracks and remixes by Insert Name, James Allan, The Digital Devil, G-Dub, Flash Brothers, Tolerance, Liam Wilson, The Technicians, E Clip, Endeavour, Interactive, Gary Maguire, Tempo Giusto, Ovnimoon plus Talla 2XLC & Robert Burian's remix of Christopher Lawrence's new single Tremor!
This months guest is a Rush Hour DJ Mix contest runner up, Damian Murillo. From a young age Damian was fascinated and intrigued by the sounds of electronic dance music. At age 8 he first discovered the raw sounds of hard house through a cousin of his who was a DJ in the LA underground rave scene at the time. Damian had never hard music like that and was truly mesmerized by the art of djing. The seeds for Damian's future passion for djing were planted early on.
At age 12 Damian acquired has first pair of turntables and began his DJ career. Initially playing hip-hop at house parties he later attended his first electronic dance music event, the Monster Massive Halloween music festival in 2006 and his life was forever changed that night. Having discovered the soaring melodies and driving baselines of trance music reignited his spark and love of djing and shortly after he began frequenting electronic dance music events and collecting and djing as much electronic dance music as he could. He continued to practice and hone his skills until he landed his first professional booking by age 19.
Now in his early 20's Damian lives and breathes electronic dance music and the art of djing is his life's passion. Already having played alongside some of the biggest names in trance music including M.I.K.E, Stoneface & Terminal, The Space Rockerz, Norin & Rad and many more, Damian is an upcoming talent with his eclectic blend of progressive, tech, psy and trance and meticulous attention to detail in his set programming. Always a crowd favorite among the Southern California rave and club scene crowds the sky is the limit for Damian and he is definitely a name to look out for in the coming years.

For more info:
http://www.facebook.com/djdamianmurillo
HOUR ONE: CHRISTOPHER LAWRENCE
Insert Name / Later / JOOF
James Allan vs The Digital Devil & G-Dub / Dropzone (Tempo Giusto Remix) / Infected Afterdark
Flash Brothers Pres. Toleranc / Siberdia (Gary Maguire Remix) / Fraction Records
Liam Wilson vs. The Technician / Finally / Slinky Digital
Liam Wilson / Re-light / Slinky Digital
E Clip / Chandra (Ovnimoon Remix) / JOOF
Endeavour / Psyence Fiction / Warp Brain Records
Interactive / Overflow / Planet B.E.N. Records
Endeavour / Sicky / Warp Brain Records
Christopher Lawrence / Tremor (Talla 2XLC & Robert Burian Remix) / Pharmacy Music