Rush Hour 047 w/ guests Mr & Mrs Smith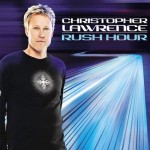 Published on: February 2012
This month's episode of Rush Hour features two special hours of back to back sets from Christopher Lawrence. In the first hour, Christopher tears into February with a fast paced hour featuring new tracks from Quantum & E-Jekt, Exaile, Spectra Sonics & Space Vision, Phaxe, Audiomatic, Twina, Explosion, Tristan, 2012, Sean Tyas,  Planet Perfecto Knights and Paul Oakenfold.
Then in the second hour, Christopher Lawrence joins forces with his wife Sara for a new DJ side project 'Mr & Mrs Smith'. The pair, who have worked together behind the scenes for fifteen years have brought their joint efforts into the public eye with this new DJ duo, which debuted in 2010. Since then, the pair has released a series of hugely popular live mixes including "Live at Nikki Beach @ WMC" (2010) and "Live at Burning Man" (2011).

The duo are kicking it up a notch in 2012 with the release of their first single, music video and podcast titled "Electric". There is also a series of tour dates in Southern California, which launched at Ten Nightclub in Newport Beach and Ecco in Hollywood. Stay tuned for more tour dates, including Exchange in Los Angeles, along with dates in San Francisco, San Diego and Las Vegas.
HOUR ONE: CHRISTOPHER LAWRENCE

Quantum & E-Jekt / Solang Syndrome / Yellow Sunshine Explosion
Exaile / Chickchunk / Psyshark Records
Spectra Sonics & Space Vision-/ UFO Ride / 24/7 Records
Phaxe / Twist N Spin / Spin Twist Records
Audiomatic / Windows Of Our Soul-(Krama Remix) / Spin Twist Records
Twina / Two Kind Of People / Yellow Sunshine Explosion?Tristan / Deep Mind / Nano Records (Ingrooves)
2012 / Invisible World / 24.7 Records
Sean Tyas / Lift-(Lisa Lashes Remix) / Discover Records
Planet Perfecto Knights / ResuRection (Paul Oakenfold Full On Fluoro Mix) / Perfecto Records