Rush Hour 050 w/ guest Jordan Stevens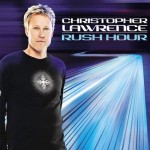 Published on: May 2012
This months episode comes to you from the Buenos Aires hotel room of Christopher Lawrence where he is in town for UMF.
This months guest is Jordan Stevens from Las Vegas. Jordan Stevens has a cultivated devotion to reading the dance floor every time he takes control of the tables and invigorates a crowd. For the Georgia-born, Vegas-based DJ, his unbiased approach to electronic dance music insures everyone from the critical club kid to a visitor from middle America will be dancing from when the party starts until last call.
"I enjoy all forms of electronic dance music," Stevens says. "There's an element in each genre that I love and incorporate into my sets." With a perceptive connection and unbiased approach to what any given room craves, Stevens first honed his skills a decade ago in the Vegas underground scene as part of duo Shawn & Stevens with fellow DJ, Kevin Shawn. He earned solo recognition amongst the afterhours set at the legendary Empire Ballroom with a two-year residency, followed by regular stints playing for Godskitchen at Body English and Vanity. Always searching to share his sound, Stevens then earned a coveted residency at The Palms Casino Resort for the launch of Paul Oakenfold's Perfecto at Rain Nightclub, as well weekly gigs at Moon and Ghostbar, earning him a nod by the "Las Vegas Weekly" as the publication's first "Rising Star DJ" in it's annual Best of the City awards.
Accomplished and respected throughout the industry, the seasoned professional has mastered the art of setting up a room proper to carrying clubbers all night—exactly what dance music dominator Marquee Nightclub & Dayclub was looking for when they opened their doors and acquired Stevens as a weekly resident. But his reach goes far beyond the booth in Vegas and Stevens' previous tour stops include The Colossal Event in Phoenix, Circus in Los Angeles, The Church and Vinyl in Denver, and Tantra in Miami during the Winter Music Conference. Stevens has also captivated crowds at the annual Love Festival in addition to staying grounded with gigs at Obsession, Artisan and Drai's Afterhours. For more info: ?http://www.facebook.com/djjordanstevens
What better way to kick off 2013 than with two hours of quality underground trance. First hour features new tracks by Optical Report, Peter Plaznik, Jase Thirlwall, BK & Lisa Lashes, Ben Stevens & Stone Cold, Waio vs Freakulizer, Future Prophecy, Sinerider, AMD Aphid Moon Dickster, DJ Ozawa and Fergie & Sadrian.
This months guest mix is from legendary psy trance producers Coming Soon (aka Dui Biton & Irad Brant) who hail from Tel Aviv.
Coming Soon burst on to the psy trance scene with their debut EP released on Spin Twist Records and haven't stopped since.
Irad & Dui were already playing the biggest electronic stages in the world each as solo artists, but after years of playing and working together they decides to collaborate and started a serious project together. ??Coming Soon is all about progressive trance, deep basslines, knocking kicks, and a massive drive!!!
For more info:
www.facebook.com/ComingSoonMusic
HOUR ONE: CHRISTOPHER LAWRENCE
Steve M Steel / T.E.1 / Aboard Music
Harmony T Panda / Animal Nature / Goa Records
Orjan Nilsen / Amsterdam / Armind
Markus Schulz Dennis Sheperd / Go! / Coldharbour Recordings
Coming Soon / No Satisfaction / Spin Twist Records
Phil Taylor / Ransacked / Fraction Zero
Marc Simz / Forbidden City (Indecent Noise Remix) / In Trance We Trust
Hypnocoustics / Altjira Earth / BMSS Records
Sonic Species / Zero / Alchemy Records
Rinkadink / New Phyzzics (Live Version) / Airbase Records
Switch / Not So Minimal / Phantasm Records
HOUR TWO: JORDAN STEVENS (MARQUEE / LAS VEGAS)
Necro – Genoma (Under This Remix) (KindCrime Recordings)
Blazer – Low Gravity (Ayra Recordings)
Swen Weber – Dance Hard Rock (Bazooka Records)
Meat Katie – Momento (Electric Soulside Remix) (LOT49)
Phunk Investigation & Schuhmacher – From The Dust (1605 Recordings)
Hardwell – Spaceman (Revealed Records)
Sean Tyas & Horny Sanchez – Rebox (Tone Diary Recordings)
Wolfgang Gartner – The Way It Was (Ultra Records)
Key Up Company – Lets Go (Netswork Records)
Julian Jordan – Rock Steady (Spinnin Records)
Luis Rondina & Mats Mattara – Get Down (Instrumental) (Move Rec)
Manuel De La Mare & Luca Monticelli – Guerrilla (Tiger Records)
Funkagenda – Shinjuki (Michael Woods Remix) (Funk Farm)
Porter Robinson – Language (Big Beat Records)
Fedde Le Grand – Metrum (Toolroom Records)
Lazy Rich – Breakfast of Champions (Big Fish Recordings)
Vandal – Bats (Vovking Remix) (Benefit Recordings)