Rush Hour 051 w/ guest Phil Taylor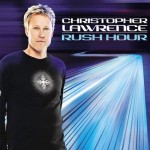 Published on: June 2012
Coming off a Fleming & Lawrence eight hour marathon set at Avalon last weekend, Christopher Lawrence delivers the June episode of Rush Hour with banging new tunes from Vibrasphere, Timelock, Killerwatts, DSP and Pan Papason, Waio and Killerwatts, Profound, Cosmo Tech, Aladiah, Cosmo Tech, Audio Unit and Chromatone.
This months guest is Phil Taylor who is rapidly becoming known as a trance dj/producer who raises the tempo. His productions are packed full of monstrous lead lines, pumping kick drums and positively overflow with drive and atmosphere. His percussion work and floor shaking bass lines are infectious.
Phil had his first major breakthrough in 2011 with his debut single 'Mindcrime', which rocketed its way into the trance charts and landed at number 2 on Trackitdown's top 100.
His efforts gained the attention of John Askew and Solarstone with remix requests coming from legendary labels Perfecto Fluoro (Armada) and Touchstone Recordings (Black Hole Recordings)
Phil's early success didn't stop there and he has since had several chart topping productions including a number 1 with his original 'Space Sabotage' and another soon after with his remix for Motif – 'Never Let Go'
Phil's productions (along with his permanent collaboration project with Discover Records Matt Bowdidge – 'Bowdidge & Taylor') have seen massive support from: Paul Oakenfold, Solarstone, Mark Sherry, Christopher Lawrence, Giuseppe Ottaviani, John O'Callaghan, Simon Patterson, Indecent Noise, Neal Scarborough, Manuel Le Saux, Activa, Paul Webster and many, many more.
With a number of Fraction Records releases under his belt, Phil also has tracks signed to Spellbinding Records, Discover Dark and the newly formed Mental Asylum Records founded by Indecent Noise.
Having achieved all of this within 12 months, we can safely say that the future is looking very exciting for Phil Taylor and the best is yet to come.
HOUR ONE: CHRISTOPHER LAWRENCE
Vibrasphere / Wasteland (Reverse Remix) / Phoenix Groove Records
Timelock / Disconnected / Goa Crops Records
Killerwatts / All Seeing Eye / Avalon-Nano Records
DSP and Pan Papason / Bong Juice / Wakyo Records
Waio and Killerwatts / Intergalactic / Avalon-Nano Records
Profound / Welcome To Real Life / Wakyo Records
Cosmo Tech / Innerspace Traveller / Catalyst Records
Aladiah / Legacy / JOOF Recordings
Cosmo Tech / Solar Cycle / Catalyst Records
Audio Unit and Chromatone / 13th Friday / Moon Spirits Records
HOUR 2 : PHIL TAYLOR (UK / PERFECTO FLOURO / BLACKHOLE)
Ian Booth / Elevation / Vibrate Sounds
Phil Taylor vs Mark Leanings – / Ransacked Dropshot (BeatB!tch Mashup) / CDR
Phil Taylor / Inside Job (Original Mix) / Fraction Records
Ratty / Sunrise (Liam Melly's Dirty Rise Revamp) / CDR
Mark Leanings / Whatever Happens (Arctic Moon Remix) / Subculture
Simon Patterson / Smack (John Askew Remix) / Night Vision
Brian Cameron / Serotonin Syndrome (Original Mix) / Perfecto Fluoro
Liam Melly & Phil Taylor / Programmed Reaction (Original Mix) / Spellbinding
John Askew / Drive The Room (Original Mix) / CDR
Peter Plaznik / Operator Bandit (Original Mix) / Mental Asylum
Indecent Noise / Phobia (Original Mix) / Mental Asylum
Mark Sherry ft. Sharone / Will Find You (Indecent Noise Remix) / Reset
Bowdidge & Taylor / Power Cut (Original Mix) / Mental Asylum
Nick Rowland / Awakening (Original Mix) / Tranzlation Whites