Rush Hour 053 w/ guest Ital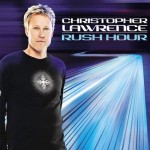 Published on: August 2012
With summer in full swing, Christopher Lawrence hits Quebec, New York, Toronto, Honolulu, Newport Beach, Los Angeles and Burning Man for some amazing club and festival dates this month. He's handpicked some of his favorite tracks from these sets on this months Rush Hour so sit back and enjoy.
This months guest mix comes from Chile's Ital. What makes this guest mix so special is every song in Ital's set is one of his own compositions. He's been one of Christopher's favorite producers for a while now and this amazing "producers" set will show why.
Ital is a musician, sound engineer, label manager of Antu Records, psytrance DJ and producer. With over 14 years working in the musical world, he started out playing guitar player, going through several styles of popular music, until he arrived to his true passion: Psychedelic trance music.
He began producing in 2001 with his friend Andrés Rodillo with whom he got involved into the production of Psytrance electronic music, forming one of the pioneering projects of the local scene: "Metatron". In the beginning, experimenting with samplers, synthetizers and audio softwares allowed them to introduce themselves in the national electronic world, playing live and with great success in different places of the country.
Three years later, in 2004, he decided to create his own project, "Ital" , that in Patois african dialect it means purity, and which he uses to promote himself in different scenes of Chile, Europe and America. Because of this, each production of Ital has like fundamental concept the expansion of all the purity that surrounds us, canalizing through music all this divine and universal energy that surrounds us to be given and to be projected like sound waves towards our surrounding universe. His style is characterized for being a Groove Full on with a very own character and style, full of atmospheres, much groove and psychedelia. Since september 2007 he created and began the first psytrance chilean label denominate: "Antu Records" which name comes from the indigenous Chilean language that means sun. The purpose and intention is to expand the light and divine energy all over the world through the psytrance music, to connect our selves with our roots and feel our hearts full of spiritual healing.
Has shared scene with big name projects from the international psytrance present scene from all the continents. Had play in countries like Germany, England, Japan, Brazil, Switzerland, Denmark, Portugal, Czech Republic, Austria, Scotland, Greece, Poland, Holland, Sweden, Chile, Mexico, Argentina, Bolivia, Ecuador.
For more info:
http://www.facebook.com/itallive
HOUR ONE: CHRISTOPHER LAWRENCE
Hypnocoustics / I'm High / Free Spirit Records
F-6 / Paradigm Shift / Kearnage Recordings
Telepatic / Encounters / Antu Records
Hyperact / Salvia (Original Mix) / Speedsound
Pulsar & Thaihanu / Psychoactive (Ilai Remix) / Zoo Music
Solar System / Love Freedom / Triptychon Records
Slackjoint / YamYam (Orgonflow Remix) / Amplidudes Records
Acid Space / Canhamo-(Mechanimal Remix) / Veleno Music
Telepatic / Prisma / Antu Records
Bryan Kearney and Jamie Walker / Nataraja / Kearnage Recordings
HOUR TWO: ITAL (CHILE / ANTU RECORDS)
Ital / Mex!!
Ital / Warrior of Light
Ital / Desapego
Ital / New Year
Ital / Under Ground
Ital / Around Temples
Ital / Sin Fronteras
Ital / Aura
Ital / Conimi
Ital / Yamas