Rush Hour 054 w/ guests Grains of Sound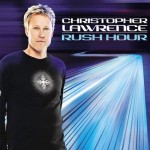 Published on: September 2012
Back from another incredible Burning Man and jetting off to Argentina this weekend, Christopher Lawrence checks in with another slamming episode of Rush Hour for September.
This months guest mix is from Grains of Sound, whose new single "Eager" Fingers" / "Paradigm Bag" is out this month on Christopher's label Pharmacy Music.
Grains of Sound is the ambient-psy-trance project from brothers Chris (Exeris) & Jason Sevanick, who gained notoriety with their industrial electronic act, Mindless Faith. Always ones to push boundaries, the brothers turned their production talents to the more underground electronic music sound that had captured their attention.
Grains of Sound came to Pharmacy Music with a proven history of creating genre defying psy-trance. In 2007, Grains of Sound released their double-disc debut album "Rays of Life", comprised of Vol. 1 Down (downtempo) and Vol. 2 Under (ambient), on AlterCulture Records. The album received excellent reviews and their follow up album "Sine Language" (2010) received even greater acclaim for their exploration of different styles and energy levels.  From uptempo psychedelic trance, both progressive and minimal, along with hints of house and breaks, to lush, sweeping soundscapes that wash over sub bass frequencies and deep downtempo beats, to Vast evolving layers, organic textures and sentient sounds leave all beats behind, pure ambient intoxication.  Dance, chill, or zone, Grains of Sound has you covered.
For more info:http://www.grainsofsound.net
HOUR ONE: CHRISTOPHER LAWRENCE
Grains of Sound  / Eager Fingers / Pharmacy Music
Lee Osborne / Circus (Andski Remix) / Slinky Digital
Victor Dinaire  / Undercurrent / Pharmacy Music
Ally Brown / Blueprint (Cristian Ketelaars Remix) / Discover Dark
Gary Maguire / Make Believe / Discover Dark
Simply Wave / Cosmic Space / Sin Records
John O'Callaghan / Earth2Self / Subculture (Armada)
Side Effects / The Second LSDeep / TesseracTstudi
Zyce / L'apstraction-(Side Effects Remix) / TesseracTstudio
Simply Wave / Strange Wave / Sin Records
Fido X  / Aether / Pharmacy Music
The Commercial Hippies / Belly of the Beast (Zezia Remix) / Psyology Records
Hyper Noise / Rainbow / Mosaico Records
HOUR TWO: GRAINS OF SOUND (PHARMACY / USA)
Grains of Sound/ Sine Language
Grains of Sound / Turkish Delight
Grains of Sound / Ancient Ocean
Grains of Sound / Low Earth Orbit (Sonic Boom Mix)
Grains of Sound / Siamese Twilight (Perpetual Dawn Mix)
Grains of Sound / The Psyentific Method
Grains of Sound / Seekers of Scrolls (Annunaki Mix)
Grains of Sound / Pacifica (Northern Lights Mix)
Grains of Sound / Paradigm Bag / Pharmacy Music
Grains of Sound  / Eager Fingers / Pharmacy Music
Grains of Sound  / Ultraviolet (Sunrise Mix)