Rush Hour 057 w/ guest Liam Wilson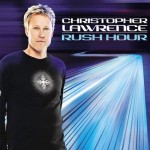 Published on: December 2012
Christopher Lawrence brings you the best of underground this month with new tracks by Lyctum, Myshell, Lisa Lashes & Orla Feeney, Liam Wilson, Khazm, Psibindi & Saga, Masticate, ManMadeMan, Space Dragon and Mechanimal plus remixes by Pandora, Sybarite and Mental Substance.??
This months guest is Pharmacy Music's Liam Wilson.
In just a few short years Liam Wilson has established himself on the underground scene as an exciting young talent using his technical expertise to make dance floor mayhem! At such an early stage in his solo production career he has marked his name and had support from almost every major trance artist around including; Simon Patterson, Sean Tyas, Activa, Giusseppe Ottaviani, Nick Sentience and of course Pharmacy Label boss, Christopher Lawrence for his string of stunning productions.
Liam has already proven himself on Pharmacy with his stunning remix of Christopher Lawrence's latest release "OK to Go". This month he delivered his first single for Pharmacy, a double A side "Tangled" / "Twisted" which is getting support by DJs Ben Nicky, Giuseppe Ottaviani, Greg Downey, Kristina Sky, Manuel Le Saux, Markus Schulz, Steve Allen and many more.??
Web: http://www.djliamwilson.co.uk?
Facebook: http://www.facebook.com/djliamwilson ?
Twitter: https://twitter.com/djliamwilson
HOUR ONE: CHRISTOPHER LAWRENCE
Lyctum / The Eclipse (Feat Sideform) / Yellow Sunshine Explosion
Myshell / Dangerous Toy / Progressive Grooves
Lisa Lashes and Orla Feeney / Mind Control / Lashed Music
Liam Wilson / Tangled / Pharmacy Music
Khazm / Summer Hail (Pandora Remix) / Sorcery records
Psibindi and Saga / Coral Sky / Aphid Records
Masticate / Firecrack / Nutek Records
ManMadeMan / Halt Production (Sybarite Remix) / GoaProductions
Space Dragon / MDMA (Mental Substance Remix) / Speedsound
Mechanimal / Into the Depths / Goa Crops Records
GUEST MIX: LIAM WILSON (PHARMACY / UK)
Neelix/ Leave me alone (Liam Wilson RONG Intro Edit)
Liam Wilson / Twisted
Lyctum / Greece 2000
Liam Wilson / Tangled
Liam Wilson / Shattered Glass
Liam Wilson / ID
Basic Dawn / Pure Thrust (Liam Wilson Remix)
Rich Smith / Digital Flamenco (Liam Wilson Remix)
Second Sine / Ipanema Girls
Liam Wilson / ID
Mark Sherry / My Love (Outbirst Vocal Mix)
Dave Joy / First Impression (Liam Wilson)