Rush Hour 058 w/ guests Coming Soon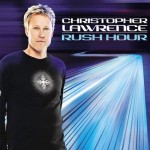 Published on: January 2013
What better way to kick off 2013 than with two hours of quality underground trance. First hour features new tracks by Optical Report, Peter Plaznik, Jase Thirlwall, BK & Lisa Lashes, Ben Stevens & Stone Cold, Waio vs Freakulizer, Future Prophecy, Sinerider, AMD Aphid Moon Dickster, DJ Ozawa and Fergie & Sadrian.
This months guest mix is from legendary psy trance producers Coming Soon (aka Dui Biton & Irad Brant) who hail from Tel Aviv.
Coming Soon burst on to the psy trance scene with their debut EP released on Spin Twist Records and haven't stopped since.
Irad & Dui were already playing the biggest electronic stages in the world each as solo artists, but after years of playing and working together they decides to collaborate and started a serious project together. ??Coming Soon is all about progressive trance, deep basslines, knocking kicks, and a massive drive!!!
For more info:
www.facebook.com/ComingSoonMusic
HOUR ONE: CHRISTOPHER LAWRENCE
Optical Report / Shamanic Vibes / Goa Records
Peter Plaznik / Operator Bandit / Mental Asylum Records
Jase Thirlwall / Gobstopper (Indecent Noise Remix) / Mental Asylum
BK and Lisa Lashes / New Age Rave / Riot! Recordings
Ben Stevens and Stone Cold / Unknown Enemy / Vicious Circle Recordings
Waio vs Freakulizer / Bass Speaking (Broken Toy RMX) / Solartech
Future Prophecy / Electro Sun-Higher Than Ever (2012 Remake) / Future Prophecy
Sinerider / Rewired (Saga vs Contineum Rmx) / Mutagen Records
AMD Aphid Moon Dickster / After Go / Aphid Records
DJ Ozawa / TOKYO (Nish Dubstek Remix) / Metaktrax
Fergie & Sadrian / Pelin / Pharmacy
GUEST MIX: COMING SOON (TEL AVIV / SPINTWIST)
Vehemence / Intro Vehemence – Epic Intro for DJ's by Vehemence
D- Addiction / WTF (Coming soon!! Remix – LIVE CUT)
Coming Soon!!! / Limitless (Live Edit)
Coming Soon!!! / Chemistry (Live Edit)
Coming Soon!!! / No Satisfaction (Live Edit)
Coming Soon!!! / Buzz On (Live Edit)
Coming Soon!!! / Make it work (Live Edit)
Captain Hook & Freedom Fighters / Marshmellows (Coming soon!! Remix – LIVE CUT)
Freedom Fighters / Little Phaty (Coming soon!! Remix – LIVE CUT)
Coming Soon!!! / Fear (live cut)
Coming Soon!!! / Party Planning (live cut)
Coming Soon!!! / Up On You (live cut)
Switch / Rubber Band (Coming soon!! – LIVE CUT)
Switch / Old School IS Sometimes Cool (Coming soon!! – LIVE CUT)
Coming Soon!!! / I Only Smoke Weed (SPECIAL LIVE MIX)