Rush Hour 059 w/ guest Phil Parry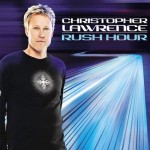 Published on: February 2013
Fresh from Armada Beach Fest in Argentina, Christopher Lawrence delivers the best new tracks in underground trance. This month features new tracks by Reaky, Cosmithex, Static Movement, Predators, Mind Spin, ManMadeMan, Hypnoise, Nick Callaghan, Indecent Noise, Polaris and remixes by Alchemix and Atoned Splendor.
This months guest mix comes from the UK's Phil Parry whose debut single 'Anomaly' / 'Scaphism' is released this month on Pharmacy Music. The release has already received support from Allen & Envy, Chris Herrera, Christopher Lawrence, Daniel Kandi, DJ Bissen, DJ Feel, Fergie & Sadrian, Ferry Tayle, Giuseppe Ottaviani, Jonathan Allyn, Manuel Le Saux, Markus Schulz, Martin Libsen, Phil Taylor, Randy Seidman, Renato Dinis and Robert Gitelman.
Phil has been a DJ for a few years and has played on lineups with Above & Beyond, Mark Eteson, Anne Savage, BK and Jaytech. Phil's weekly show Fusion is now past the 100 mark and can be found on UK based 'Discover Trance Radio' every Tuesday.
Phi's next releases 'Fusion' and 'Magnitude' are due for release with Fraction Records.?
2013 is going to be the busiest yet for Phil and hopefully a productive and successful one.
Facebook – www.facebook.com/djphilparry
Twitter – www.twitter.com/philparry80
Soundcloud – Phil Parry
HOUR ONE: CHRISTOPHER LAWRENCE
Reaky / Katarza (Original Mix) / Midnight Resurrection
Cosmithex / Cylinder / JOOF Recordings
Static Movement / System Overload / Digital Nature Records
Predators / What Is Out There (Alchemix Remix) / Geomagnetic
Mind Spin / Dragonfly / Synergetic Records
ManMadeMan / Halt Production (Atoned Splendor Remix) / GoaProductions
Hypnoise / Astral Journey / Maharetta Records
Nick Callaghan / Here Today, Gone Tomorrow / Monster Digital
Indecent Noise / Supercharge-(Acid Mix) / Mental Asylum Records
Polaris / Reactivity / Neurobiotic Records
GUEST MIX: PHIL PARRY (PHARMACY / UK)
Coming Soon / Limitless
Phil Parry / Scaphism
Bryan Kearney & Jamie Walker & Sebastian Brandt vs Andain / Beautiful Things Will Never Die (Bryan Kearney's Argentina 2012 Mash Up)
Craig Meichan / Virtuosic
Marc Dawn / Expander (Allen & Envy Rework)
Super8 & Tab / Helsinki Scorchin (Alex M.O.R.P.H. Remix)
Phil Parry / ID
Phil Parry / Anomaly
Simon Patterson / Zero Contact With The Humans
Will Atkinson / Watch Out