Rush Hour 060 w/ guest Reaky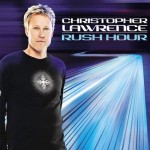 Published on: March 2013
Christopher Lawrence steps up with a jam packed episode featuring new tracks by John 00 Fleming, Claudia Cazacu, Space Hypnose, E-Clip, Blazed Kin, Circuit Breakers, Molok, Nick Sentience, Hypnocoustics and Pharmacy's newest signing Frost Raven.
This months guest mix comes from Slovenia's Reaky. Considered by many as one of the most original and talented individuals on the underground electronic music scene, Reaky's unique style is often influenced by wide range of electronic as well as non-electronic genres. Deep and hypnotic, while tough, driving and energetic at the same time is his core essence that has remained unchanged since the beginning of his electronic music creations in 1999.The Slovenian's productions have appeared on some of the biggest trance and techno labels with more than 30 vinyl releases, 100 digital releases as well as on many world-renowned CD compilations and radio shows.
Reaky's high quality musical output gained him the support and respect from many great artists, landing him gigs at clubs and festivals all over Europe as well as across the ocean where his energetic, diverse and never disappointing live-performances are causing his worldwide fan base to grow bigger and bigger.Reaky has released tracks on Perfecto, Discover Dark, Penetration Nation, Patterns, Yin Yang, Pharmacy Music, Hellhouse, Hook, Propulsion, Feided, Kearnage, Omega Audio, Analog Mode, Relatives, Insane Life, Soul Access, Sound Evolution, Techhead, Techment, Toyfriend, Standbite, Emphatic and Vibrate Sounds.
He has remixed Christopher Lawrence & Sean J Morris, John Askew, Activa, Remo-Con, Southsoniks, Sagitaire aka Hemstock and Jennings, Lee Haslam, Fei Fei, Dr Willis & Tyson Diorr (TyDi), Gary Maguire, Axel Karakasis and Balthazar & Jackrock.Shifting his primary interest to a more psychedelic aspect of trance in 2012 he launches his own label Midnight Resurrection which showcases his own productions and an impressive list of like-minded artists, offering you heavy doses of grade-A 100% pure underground electronic music.
Reaky's tracks have been played and supported by Paul Oakenfold, Christopher Lawrence, John 00 Fleming, Liquid Soul, Paul van Dyk, Ferry Corsten, Eddie Halliwell, Sander van Doorn, John Askew, Simon Patterson, Activa, Greg Downey, Mark Sherry, John O'Callaghan, Bryan Kearney, Sean Tyas, Fei Fei, Tom Colontonio, Giuseppe Ottaviani, Solarstone, Thrillseekers, Leon Bolier, Ronski Speed, Talla 2XLC, Bobina, Dr.Willis, Lange, Manuel Le Saux, Cristian Varela, Dave Clarke, DJ Murphy, Axel Karakasis, Spiros Kaloumenos, Space DJz, Yoji, Remo Con, DJ Preach, Balthazar & Jackrock, Pedro Delgardo, Stephane Signore, Wehbba, Pepo and more.
Facebook – http://www.facebook.com/djreaky
Twitter – https://twitter.com/_Reaky_
Soundcloud – https://soundcloud.com/reaky

HOUR ONE: CHRISTOPHER LAWRENCE
John 00 Fleming / WKO (Cosmithex Remix) / JOOF
Claudia Cazacu / Emerge / Couture
Space Hypnose / The Jungle Comes Alive / Iono Music
E-Clip / Sacred Science / Echoes Records
Blazed Kin / The Island-Planet / B.E.N. Records
Circuit Breakers / We're Not Alone / Nano Records
Molok / Restless Dreams / Synergetic Records
Nick Sentience / Expand your Mind / Komplex Sounds
Hypnocoustics / I'm High / Free-Spirit Records
Hypnocoustics / Into the Ninth / BMSS Records
Frost Raven  / The Escape  / Pharmacy
GUEST MIX: REAKY (MIDNIGHT RESURRECTION / SLOVENIA)
Reaky / Magnum Orca (Activa Remix) / Midnight Resurrection
Arhetip / Horizon / Sadhu Records
Reaky / Katarza / Midnight Resurrection
Coming Soon / Ayahuasca / Spin Twist
Johann Stone / Proton (Reaky Remix) / NTR Blue
Reaky / When It All Began  / Midnight Resurrection
Perfect Stranger / Sweet Water Dolphin (Motion Drive Remix)  / Iono Music
Cosma / The Time Has Come (Symbolic & Rocky Remix) / HOMmega
Lifeforms / Illumination / Iono Music
Ovnimoon & Flegma / Liberation / Ovnimoon Records
Ace Ventura & Darma / Acidcore / Echoes Records
Captain Hook / Human Design (Major7 Remix) / Iboga
DNA vs. Wizzy Noise / Restart / Phonokol LTD
Funky Dragon & DJane Betty / 7 Eleven / Plusquam
Perfect Stranger / That's When It's Calling Me / Iboga
Vertical Mode / Lazer Shot  / HOMmega
Fleming & Lawrence / Beyond The Limit (Reaky Remix V1) / Pharmacy Music