Rush Hour 061 w/ guest Aladiah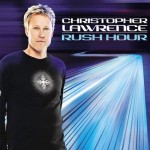 Published on: April 2013
Christopher Lawrence brings his best psytrance this month with new tracks by Ritmo, Sonic Entity , Plasma Corp, Zentura, Star Traveller, Hypnoise, Twina, plus Nick Sentience's upcoming remix of Fleming & Lawrence's "Beyond the Limit" which is out on Pharmacy on April 15th.
This months guest mix comes from Aladiah. Born in 1983 in France, Damien Michenaud discovers electronic music during his teenage years. After some musical experiences with different artists, he founded his solo project called "Aladiah". After the success of his first album ìNuclear Visionî released in 2009 on Moon Spirits records, follow up several releases on famous label as Iboga rec, Spun, iono music or Synergetic.
Between Full-On and progressive, he offers you a trip through mature productions with light melodies and dancefloor dynamic. His music is played around the world by famous Dj's and delight the purists of Trance.
In 2012, Aladiah join the Joof team and after two years of work, he comes back with his second opus ìPieces of my Soulî, a selection of groovy and punchy psy progressive tracks which was built with various artists as Silicon Sound, Motion Drive, Zyce, Signs or Axone.
Facebook – www.facebook.com/pages/ALADIAH/16…f=ts&fref=ts
HOUR ONE: CHRISTOPHER LAWRENCE
Ritmo/ Follow Me (Perfect Stranger Remix)/ Iono Music
Sonic Entity / Rainmaker / Lost Language
Plasma Corp / Next Level / Yellow Sunshine Explosion
Zentura / Human Race / Plusquam Trance
Star Traveller / From The Heart (Pandora Remix) / Sorcery Records
Fleming & Lawrence / Beyond the Limit (Nick Sentience Remix) / Pharmacy
Hypnoise / Mystery (Yar Zaa Remix) / CT Records
Twina / Dama / Goa Crops Records
Hypnoise / Reality / Maharetta Records
Hypnoise Organic Machinery Maharetta Records
HOUR TWO: ALADIAH (J00F / FRANCE)
Aladiah / Mektoub / Moon Spirits records
Motion Drive & Aladiah / Hyperdrive / Iboga records
Aladiah & Motion Drive / Galaxy 99 / Joof recordings
Liquid Soul / Devotion (Aladiah remix) / Joof recordings
Ovnimoon / Gathering of angel (Aladiah remix) / YSE records
Silicon Sound / Memento (Aladiah remix) / Joof recordings
Aladiah / Gate A / Unreleased
Aladiah & Cristo Disto / Can't Stop / Joof recordings