Rush Hour 063 w/ guest Nick Sentience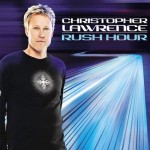 Published on: June 2013
Back from Europe, Christopher Lawrence is in top form this month with tracks from Pharmacy Music's newest signings Elvy and Ikerya Project. Also featured are new tracks by Mark Sixma, Angelique, Yotopia & Lish, Lish & Yoake, Shayman, Brainiac & Mirok, Disorder vs Endeavour, Technology, Mechanimal & Earbug.
This months guest mix is from one of Christopher's favorite producers Nick Sentience.
DJ, Producer, Promoter, Label Manager and VJ, Nick Sentience has released over a hundred global dance floor smashing records on every major label including Ministry of Sound, Reset, Armada, Virgin, EMI, Nukleuz/Media, AM:PM, Spinnin, Warner and DJ'ed around the world for the major festivals such as Cream (Amnesia), Creamfields, Godskitchen, Gatecrasher, Ministry of Sound, Gallery (London), Home (Australia), Space (Ibiza), Eden (Ibiza), Liquid Rooms (Tokyo), and Brixton Academy (UK).
With three artist albums under his belt, and support for the world's top DJs such as Paul Oakenfold, Armin Van Burren, Simon Patterson, Sean Tyas, John Askew, John O'Callaghan, Greg Downey, Ali & Fila, and Mark Sherry, there is a lot of anticipation for the next lots of sounds to emerge from Sentience Studios … stay tunes and watch this space!!
For more info:
www.facebook.com/nicksentience
HOUR ONE: CHRISTOPHER LAWRENCE
Mark Sixma / Requiem / Mainstage Music
Angelique / Hold Me / Above All Records
Elvy / Holy Crab / Pharmacy Music
Yotopia and Lish / Golden Bay (Moonlight Mix) / Echoes Records
Lish and Yoake / Lift Off / Iboga Records
Shayman / Stranger / Nano Records
Brainiac-and-Mirok / Find-Your-Way / Grasshopper-Records
Disorder vs Endeavour / Predators / Catalyst Records
Technology / New Age / Catalyst Records
Acid Space / Canhamo (Mechanimal Remix)
Ikerya Project / Ikerya On Acid / Pharmacy Music