Rush Hour 064 w/ guests Hypnocoustics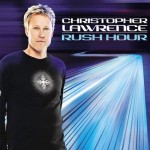 Published on: July 2013
Coming off Ruby Skye in San Francisco and USC's massive Paradiso Festival in Washington last week, Christopher Lawrence is gearing up to head to Tahoe, New York and Canada for Motion Notion festival. Summer is kicking off and with it comes a slamming new episode of Rush Hour!
This months guest mix comes from some of Christopher's favorite producers Hypnocoustics which is a partnership project between Joe Studt and Benjamin Wood, two producers from London who have been making electronic music since 2004. Joe & Ben share a diverse musical background; ranging from psychedelic rock/stoner bands and Djing, through to modern music production and classical training.
Over the last two years, Hypnocoustics have been developing a deep and immersive morning sound packed with hypnotic soundscapes, mesmeric textures, driving percussion and intricate musical arrangements. Performing using a combination of synth work, Ableton performance and sample manipulation, the Hypnocoustics live act is being regularly developed and road tested at some of the best parties on the circuit.
To date, Hypnocoustics have shared line-ups and stages with artists including Man with No Name, Tristan, Liquid Ross, Mr Peculiar, Andromeda, Vibrasphere, Silicon Sound, Tron, Flooting Grooves and many others; as well as rocking dancefloors in the UK, Greece, Germany, Lithuania, Switzerland and France.
For more info:
https://www.facebook.com/Hypnocoustics
Hour One: Christopher Lawrence
Yotopia & Lish / Golden Bay (Moonlight Mix) / Echoes
Side Effects / Black Hole / Iono
Pixel, Freedom Fighters & GMS / Trick n' Treat (GMS remix) / HOMmega
Sphera & Ritmo / Human Machine / Iono
Coming Soon / Psychedelics (Royal Flush Remix) / Spin Twist
Side Effects / Feelings / Yellow Sunshine Explosion
Jonathan Carvajal / Alba / Critical State
Egorythmia & Side Effects / S.M.O.T.U.(Side Effects Remix) / Iono
Fleming & Lawrence / Beyond The Limit (Ital Remix) / Pharmacy
Cylon / In Through The Out Door (Earthspace Remix) / Grasshopper
Brainiac-and-Mirok / Find-Your-Way / Grasshopper
Hour Two: Guest Mix – Hypnocoustics
Hypnocoustics / Auratoria / BMSS Records
Hypnocoustics / On the Road / Unreleased
Hypnocoustics / Black Box / Free Spirit Records
Hypnocoustics / Be Here Now / Unreleased
Hypnocoustics / Buddha Nature / BMSS Records
Hypnocoustics / Ashtamangala / BMSS Records
Hypnocoustics / Into the Light / Unreleased
Hypnocoustics / Turbinella Pyrum / Revolve Magazine promo CD Summer 2013
Hypnocoustics / Into the Ninth / BMSS Records