Rush Hour 065 w/ guest Champa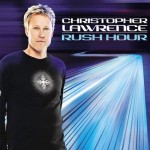 Published on: August 2013
Direct from Tahoe, New York and Canada's Motion Notion festival, Christopher Lawrence delivers an hour of quality underground trance featuring summers best new tunes from Digital Blonde & Reaky, Lisa Lashes, Oberon, Savage Circuit, plus Pharmacy Music's Phil Parry and more.
Also, on today's show the new Fleming & Lawrence single "Dark on Fire" ahead of the duo's debut show in San Diego this weekend at Bassmnt.
This months guest mix comes from the UK's Champa (aka DJ Prozak). UK born DJ and producer Prozak aka Champa has been a firm fixture on the underground dance scene for nearly 20 years. After wowing the crowds with his uplifting and full-on psychedelic trance sets he has been honing his production skills and stands on the precipice of greatness within the international psychedelic community.
Champa produces the kind music that needs to be played loud and danced too with smile upon your face. His live performance is of a high intensity and uplifting vibe.
Combine an uplifting attitude with groovy bass lines, funky percussive rhythms and a relentless driving melody and we have serious psychedelic fit for a pan-global audience.
Champa has released tracks on Yellow Sunshine Explosion, Ananda Tribe Records, GanjaTree Records, Neurobiotic Records, Profound Records, Womb Records and most recently Christopher Lawrence's label Pharmacy Music.
For more info:
www.facebook.com/djprozak
Hour One: Christopher Lawrence
The Digital Blonde & Reaky / Midnight Ride (Alternative Mix) / Midnight Resurrection
Royal Flush / Definition of Insanity / Spin Twist Records
Lisa Lashes / Netherworld
Fleming & Lawrence / Dark on Fire / J00F
Oberon / Electric Chair / Discover Dark
Deathmind / Bang! / Discover Dark
Champa / Talisman / Pharmacy
Savage Circuit / Buying Time / Free-Spirit Records
Savage Circuit / Slight of Mind / Free-Spirit Records
Phil Parry / Venomous / Pharmacy
Hour Two: Champa (Pharmacy / UK)
Champa / Bro Champa Album – My Son / Y.S.E. Records
Champa / The Self Champa EP – Elite Spirits / Y.S.E. Records
Champa / Beyond Known Space / Unreleased
Champa / What Makes You Itch Champa EP – Elite Spirits / Y.S.E. Records
Drukverdeler & Bim / Pathfinder (Champa Remix) / Y.S.E. Records
Champa / The Magic Mushroom You Are We – V.A. / Profound Records
Champa / All Around Champa EP 039 / Pharmacy Records
Champa Vs Cosmic Vibration / Like Me Champa Album – My Son / Y.S.E. Records
Champa -Vs Ital / Ancesters Universal Message VA / Antu Records
Champa / Bingo Jingo Champa Album – My Son / Y.S.E. Records
Champa / Zef Summer Festivals S-02. / Womb Records