Rush Hour 066 w/ guest Mechanimal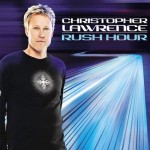 Published on: September 2013
Back from a massive Argentina tour, Christopher Lawrence is in the studio to deliver this months Rush Hour.
This month features new tracks from Psilocybian & Black Noise, Mental Broadcast & Mind Evolution plus new tracks from Pharmacy Music's J Michael Kober and Renato Dinis. The episodes "Track of the Month" is an absolute monster by Mirok – could be the track of the year, it's that good!
This months guest mix comes from respected UK psy trance producer Mechanimal.
Mechanimal is a fusion of full on groovy beats, fat funky bass lines and twisted melodic journeys. Since the first live in October 2009 Mechanimal has been Performing around London, Europe and Brasil since. Now with over 20 successful releases and ever growing experience Mechanimal is now ready to blast 2013 with it's debut album coming soon!
Nick started his musical journey at the age of 13 in Paris where he learned to play the bass & guitar. Over the years he participated & performed in numerous bands covering genres from rock, metal, jazz, new age & urban music.
He pursued his passion by moving to London to study a music degree where he was acquired in the dance music scene as a session guitarist. After performing at venues such as Brixton Academy, KOKO & The Fridge he was inspired to explore the world of music production.Since then he has been playing at festivals such as Universo Paralelo in Brazil, Some of the best parties in London and many exciting festivals around Europe as Mechanimal & Saga.
For more info:
www.facebook.com/mechanimalmusic
https://soundcloud.com/mechanimalmusic
Track List
Hour One: Christopher Lawrence
J Michael Kober / Chugger / Pharmacy Music
Timelock / Push the Gain / Iboga Trance
Nick Manic / Miner / Planet Ben
Rhamm Thrash & Hellx / Motherfucker (FluorEnzo Remix) / PanMusic
Mental Broadcast & Mind Evolution / Nonlinear / Maharetta
Sixsense / Boom Twist Eye Ball / Plusquam Digital
Psilocybian & Black Noise / Crystal Extractor / BMSS
Mirok / Lsdrome / Grasshopper
Olypheme / Henawo (Polypheme Remix 2K12) /Moon Spirits Records
Renato Dinis / Beyond Control / Pharmacy Music
Hour Two: Mechanimal
Mechanimal vs Spectra Sonics /Cosmic / Grasshopper Records
Mechanimal /Traveller / Antu Records
Toryn D & Nick Rowland / Timelime (Mechanimal Remix) / Edisonfactor.net
Ilai / Virus Theory (Mechanimal Remix) / 24/7 Records
Mechanimal vs Psibindi / Chromatic Space / Aphid Records
Mechanimal vs Contineum / The Free Man / Mutagen Records
Mechanimal vs Contineum / Xeno / 24/7 Records
Mechanimal / Solar Winds / Planet B.E.N. Records
Mechanimal vs Eclipse Echoes / Signals / Mutagen Records
Mechanimal vs Razzek / Machines / Grasshopper Records
Mechanimal / Free Flow / Liquid Records (Coming out soon)