Unbroken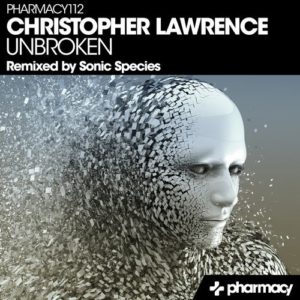 Label: Pharmacy Music
Release date: 2015-08-31
Catalog number: PHARMACY112
A dance music legend with a career spanning twenty years, Christopher Lawrence is still a force to be reckoned with. His label Pharmacy and it's newest imprint Pharmacy Plus are wreaking serious havoc in the world of underground trance with support from some of the worlds biggest names including Simon Patterson, Paul Oakenfold and John Askew to name a few. With a string of smash singles under his belt including The Dark, The Whip and The Human Element, Christopher Lawrence returns with his most powerful release yet reaffirming a career dedicated to creating full on music to be played on massive sound systems.
Unbroken is Christopher's signature sound, a rolling bass line, fast percussion and plenty of aggressive chainsaw acid all galloping full force from start to finish. Already road tested across the globe, Unbroken is certified to cause one hundred percent dance floor devastation.
Sonic Species takes the original to a whole new level with his brilliant remix. Recognized as one of the top psy trance producers in the world because of his unique and polished sound, Sonic Species creates incredibly powerful tracks that can hold their own with just a pumping bass line, perfectly placed effects and tight percussion. But what makes his tracks really stand out is the energy burst of hypnotic acid melodies that come out of the breakdown and that is exactly what he does to perfection on this remix.